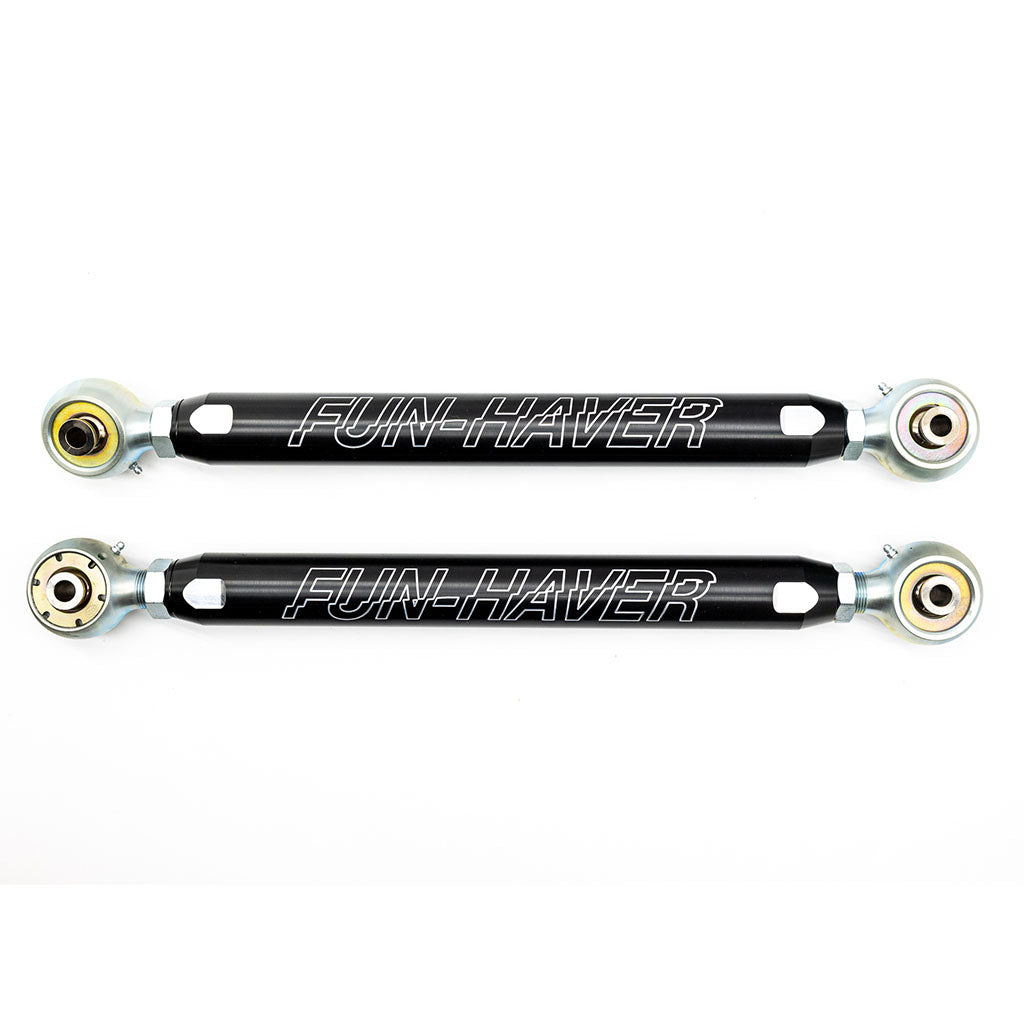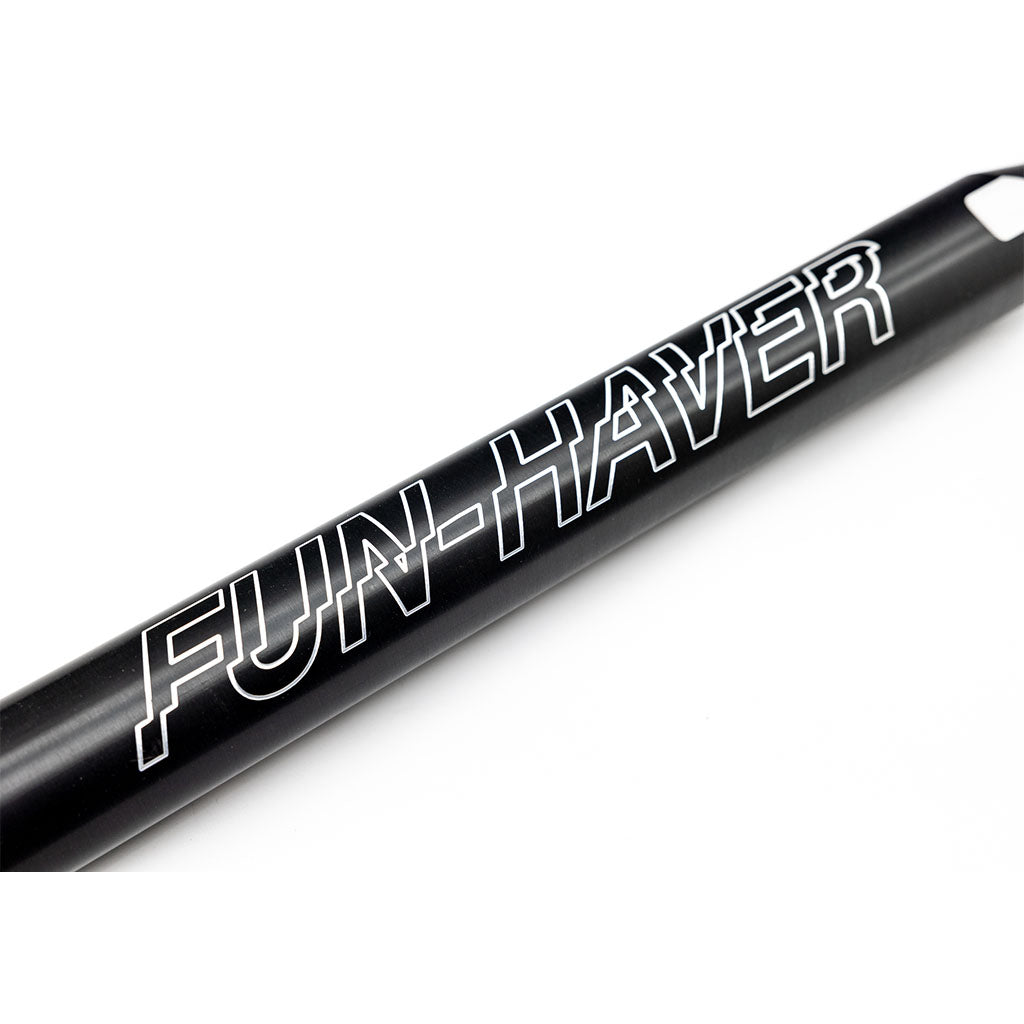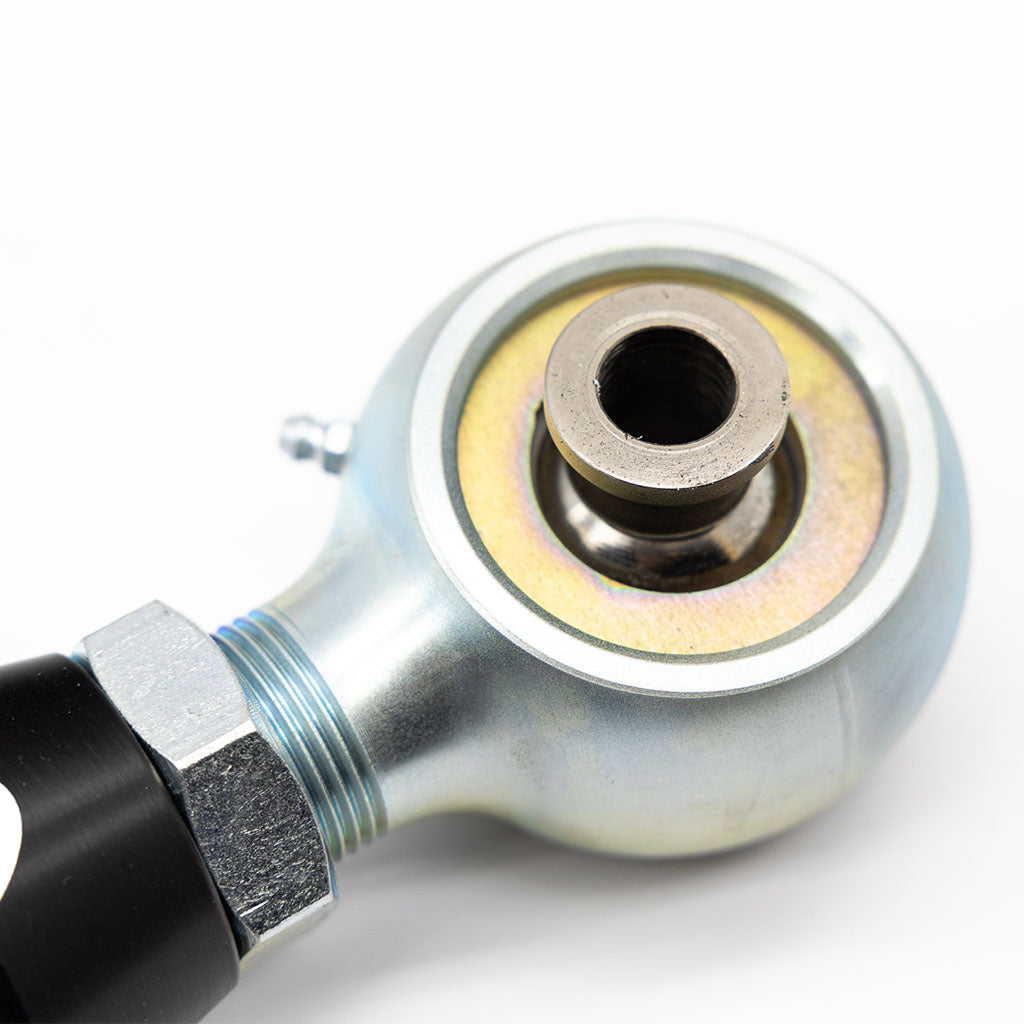 Rear Trailing Links (21+ Bronco)
ENGINEERED IN THE CRUCIBLE OF COMPETITION
In stock
Ships Within 4-7 Business Days
Upgrade Your Off-Road Experience
Are you a Ford Bronco owner looking to take your off-roading experience to the next level? If so, Trailing Links by Fun-Haver Off-Road are a must-have! Made from CNC machined 7075 billet aluminum, these components are designed to be much stronger than their OEM counterparts. Not only will they provide increased ground clearance, but they also feature adjustable threading and rebuildable rod-end bearings. Plus, they look great with anodized and laser engraved "Fun-Haver" lettering. With Trailing Links from Fun-Haver Off-Road, you can hit the trails with confidence.
MUCH STRONGER THAN FACTORY SUSPENSION COMPONENTS
INCREASED IMPACT RESISTANCE WHILE OFF-ROADING
INCREASED GROUND CLEARANCE
CNC MACHINED 7075 SOLID BILLET ALUMINUM
REBUILDABLE ROD-END BEARINGS
ADJUSTABLE THREADING
ANODIZED AND LASER ENGRAVED WITH "FUN HAVER"
WORKS WITH THE FUN HAVER OFF-ROAD REAR SHOCK GUARDS
MADE IN THE USA
🔧 Installation Guide:
Installation Time: 2-3 Hours
Difficulty Level: Simple
📦 What's In the Box?
(2) Trailing Links
(2) Right-hand Rod End Bearings
(2) Right-hand Jam Nuts
(2) Left-hand Rod End Bearings
(2) Left-hand Jam Nuts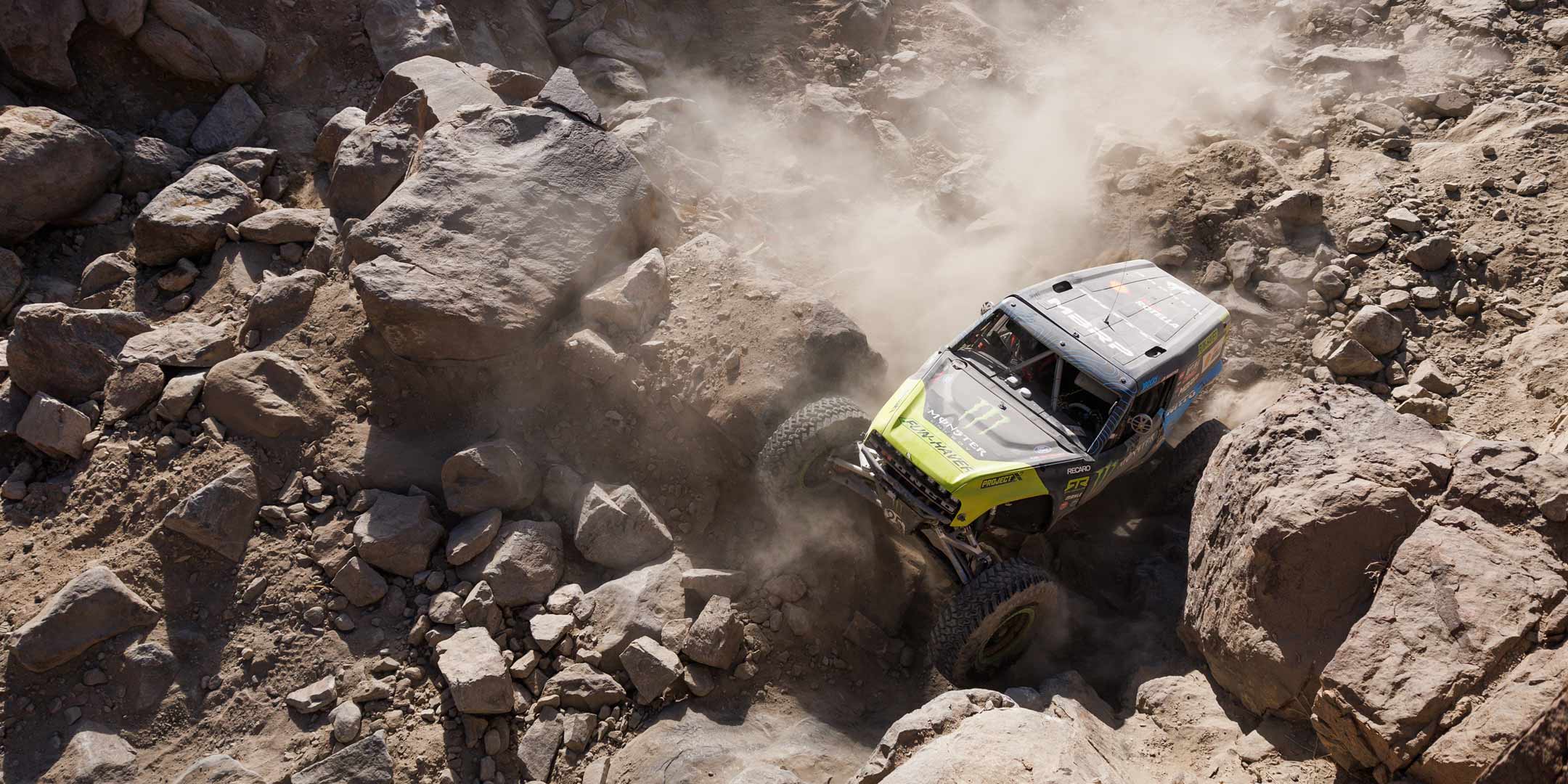 Fun-Haver Off-Road Parts
Engineered in the crucible of competition
Fun-Haver Off-Road is about enthusiast products engineered in the crucible of competition–so that you can get more off-road smiles per trail mile in your own Bronco® vehicle.