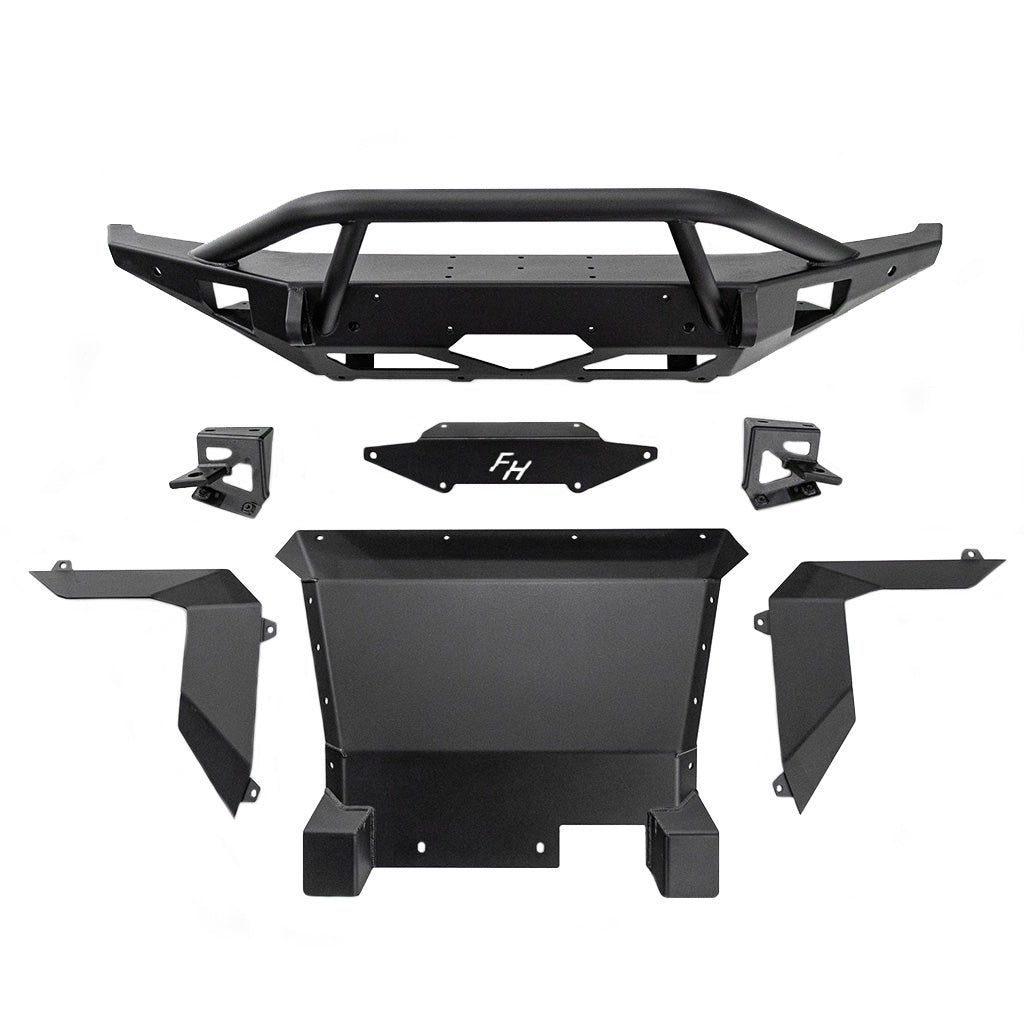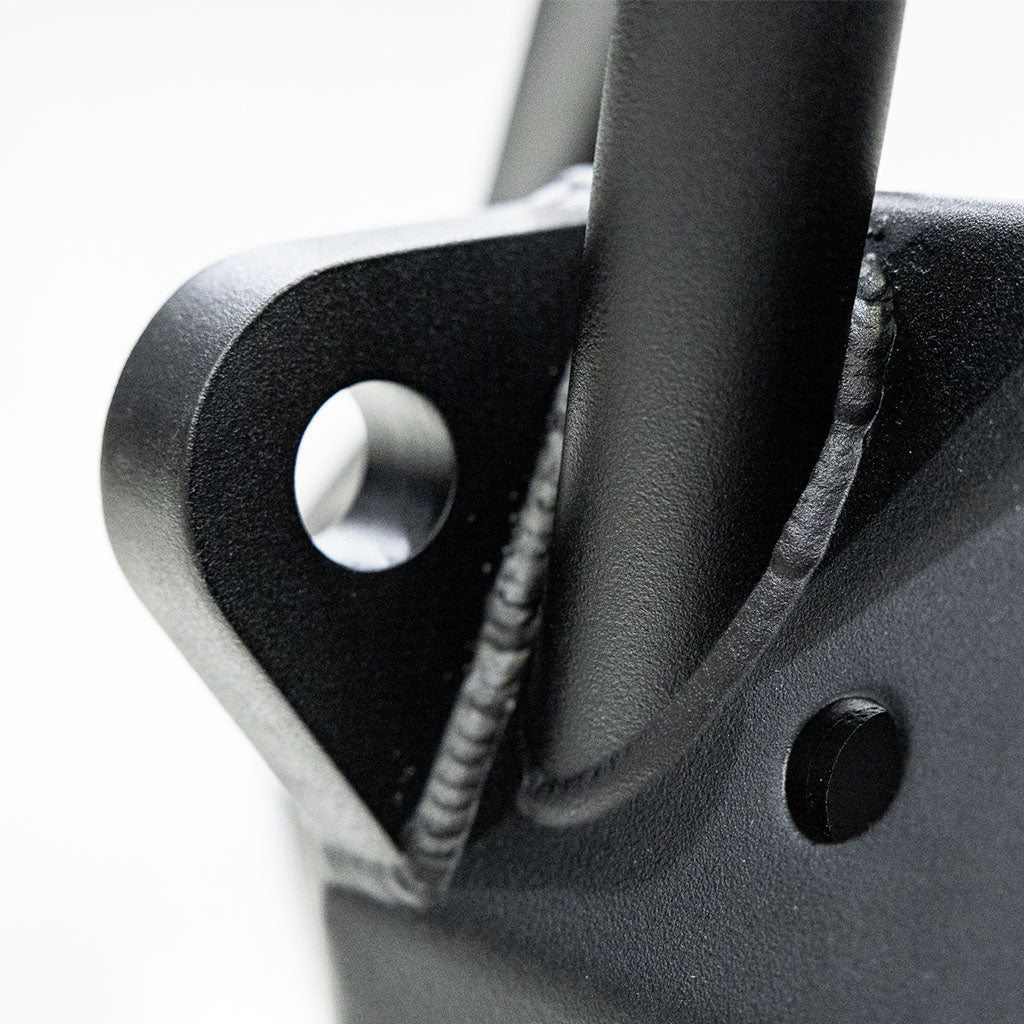 Front Bumper (2021+ Bronco)
ENGINEERED IN THE CRUCIBLE OF COMPETITION
Ships Within 4-7 Business Days
Fun-Haver Off-Road's Front Bumper is designed to give you the room for activities every off-road enthusiast needs. The fabricated steel plate construction increases body protection, while adding additional clearance for off-road wheels and tires, and any obstacles you may encounter on the trails. Fun-Haver Off-Road's aggressive design brings the bumper "high and tight", increasing ground clearance, ensuring the full range of steering movement with larger wheels and tires. It even adds a skid plate, protecting your front lower A-arm mounts.
Fun-Haver Off-Road's fabricated front bumper has a built-in winch mount (designed for use with Warn winches), so you can easily pull yourself out if you have too much fun. This bumper gives you ample clearance, allowing you to attack obstacles from approaches that just weren't possible with a factory bumper. This allows you to take better lines, ultimately conquering trails you never could before. And all from a bumper!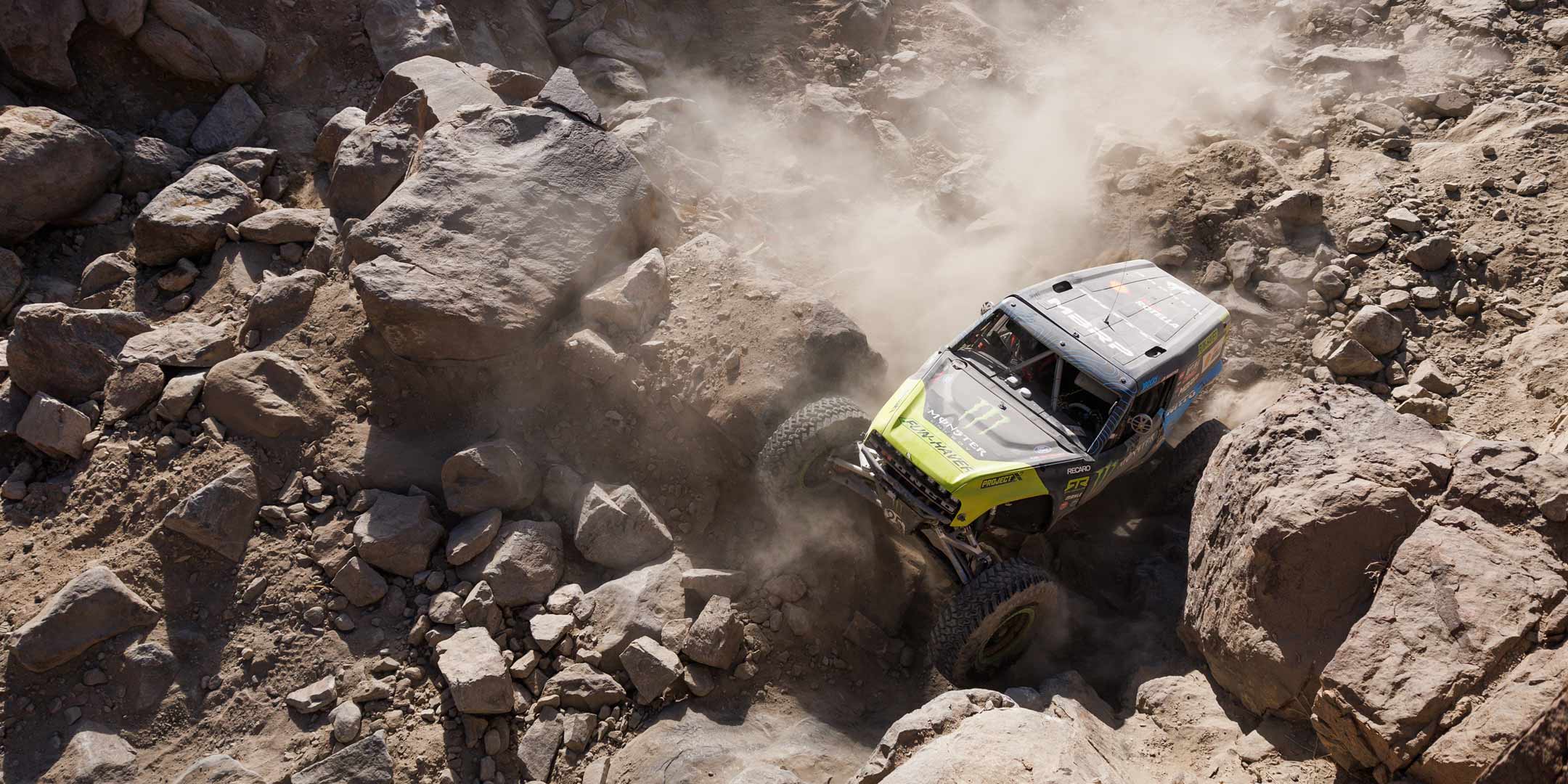 Fun-Haver Off-Road Parts
Engineered in the crucible of competition
Fun-Haver Off-Road is about enthusiast products engineered in the crucible of competition–so that you can get more off-road smiles per trail mile in your own Bronco® vehicle.