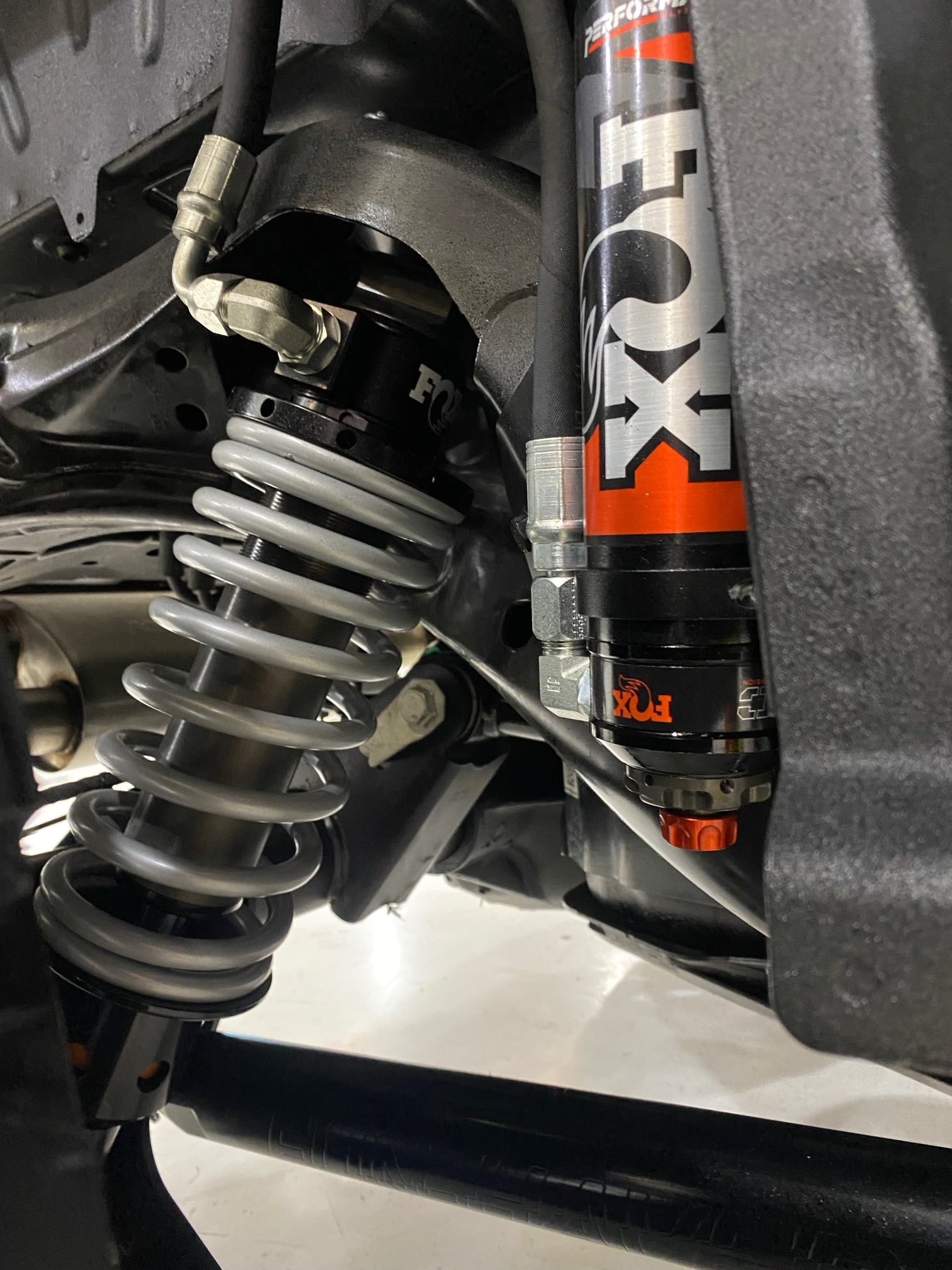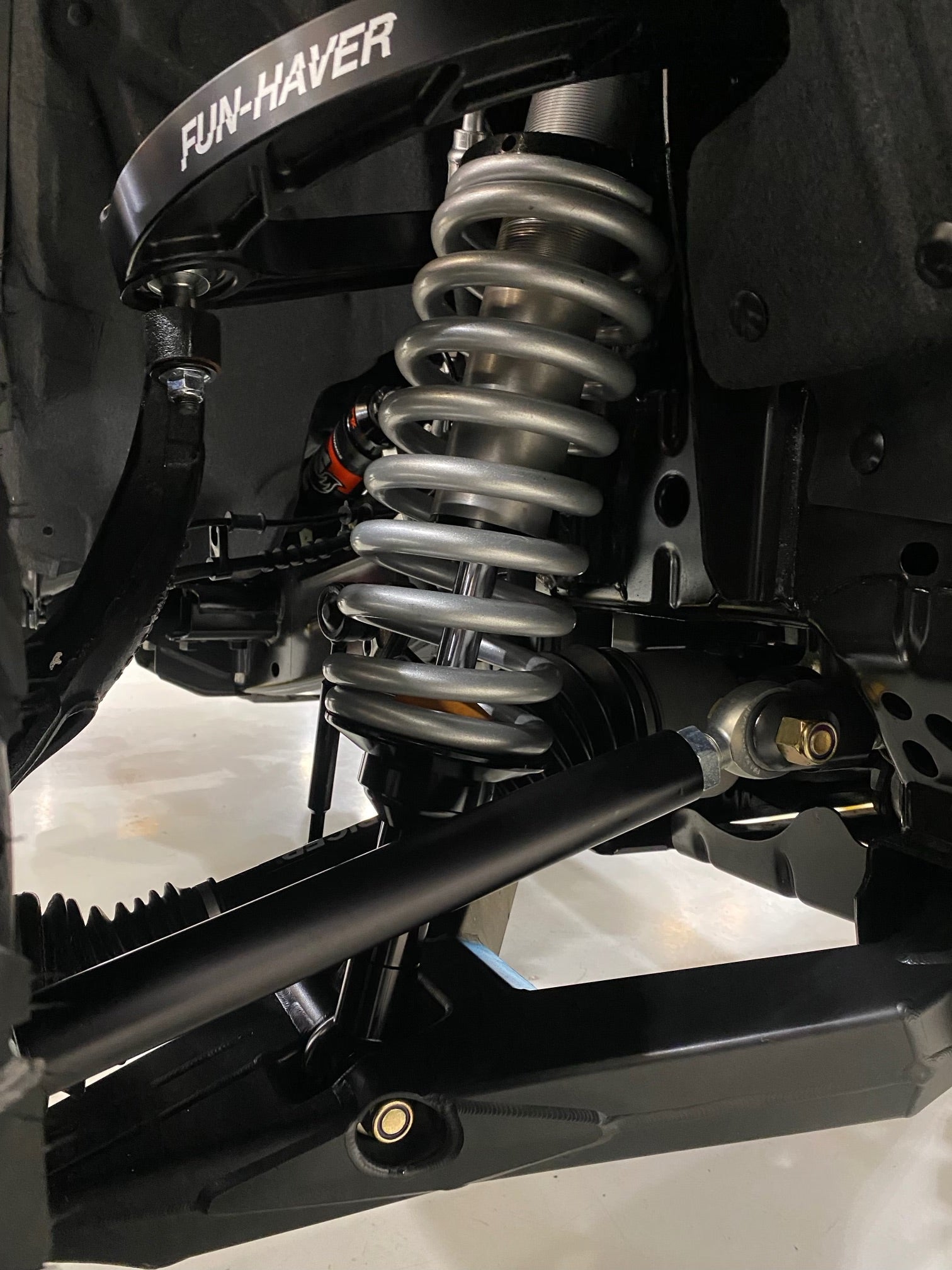 FOX Performance Elite Series 2.5 Coilover Reservoir Front / Rear Shocks (2.5-4.5" Lift)
ENGINEERED IN THE CRUCIBLE OF COMPETITION
In stock
Ships Within 4-7 Business Days
FOX Performance Elite 2.5 Series shocks for the new full-size Ford Bronco are designed and engineered by off-road enthusiasts to enhance comfort, maximize articulation, and increase compliance in the dirt.
You also gain 20% more travel over the stock shocks. FOX's progressively wound springs provide extra clearance and movement to unlock your Bronco's entire range of usable travel in both jounce and droop positions. These springs were specifically chosen to compliment the Bronco's IFS design to offer a uniquely soft ride and better control through rough terrain.
The shocks' 2.5-inch aluminum bodies and external reservoirs efficiently dissipate heat by increasing internal oil capacity, while the remote reservoirs with Dual Speed Compression (DSC) adjusters are strategically mounted to clear aggressive mud tires and leave space for aftermarket skid plates and bumpers. Easily adapt your shocks for load, environment, and driving style using the DSC adjusters as the large capacity dampers manage stability through all types of terrain.
Additionally, you have a generous amount of preload adjustment to maintain your Bronco's ideal ride height while supporting a wide range of essential added gear. FOX Performance Elite 2.5 Series shocks provide the versatility required to navigate backcountry terrain on the weekend and tackle your daily commute while you remain comfortable and in control.
21-Current Ford Bronco, 4-Door
Front/Rear
2.5-3.5" lift with Sasquatch package
3.5-4.5" lift without Sasquatch package
Upper control arm may be required for factory alignment specs
2.5" Impact extruded and CNC machined 6061-T6 hard anodized aluminum body resists rust over time
Body plating hard-anodized for a durable finish
2.5" Smooth bore and honed seamless alloy reservoir
Black-anodized, CNC-machined 6061-T6 billet aluminum components
Application specific, adjustable 3.0 Eibach racing springs
7/8" hard chrome plated steel shafts
6061-T6 hard-anodized, high flow aluminum piston
Application specific valving to maximize performance
Redundant sealing pack system main seal, wiper seal, scraper seal
PTFE-lined, heat-treated, alloy steel spherical bearings
Ride height preload ring
DSC - Dual Speed Compression
Pictured with long travel suspension (not included)
🔧 Installation Guide:
Installation Time: 3 Hours
Difficulty Level: Advanced
📦 What's In the Box?
(2) Front Shocks
(2) Rear Shocks
(1) Hardware Kit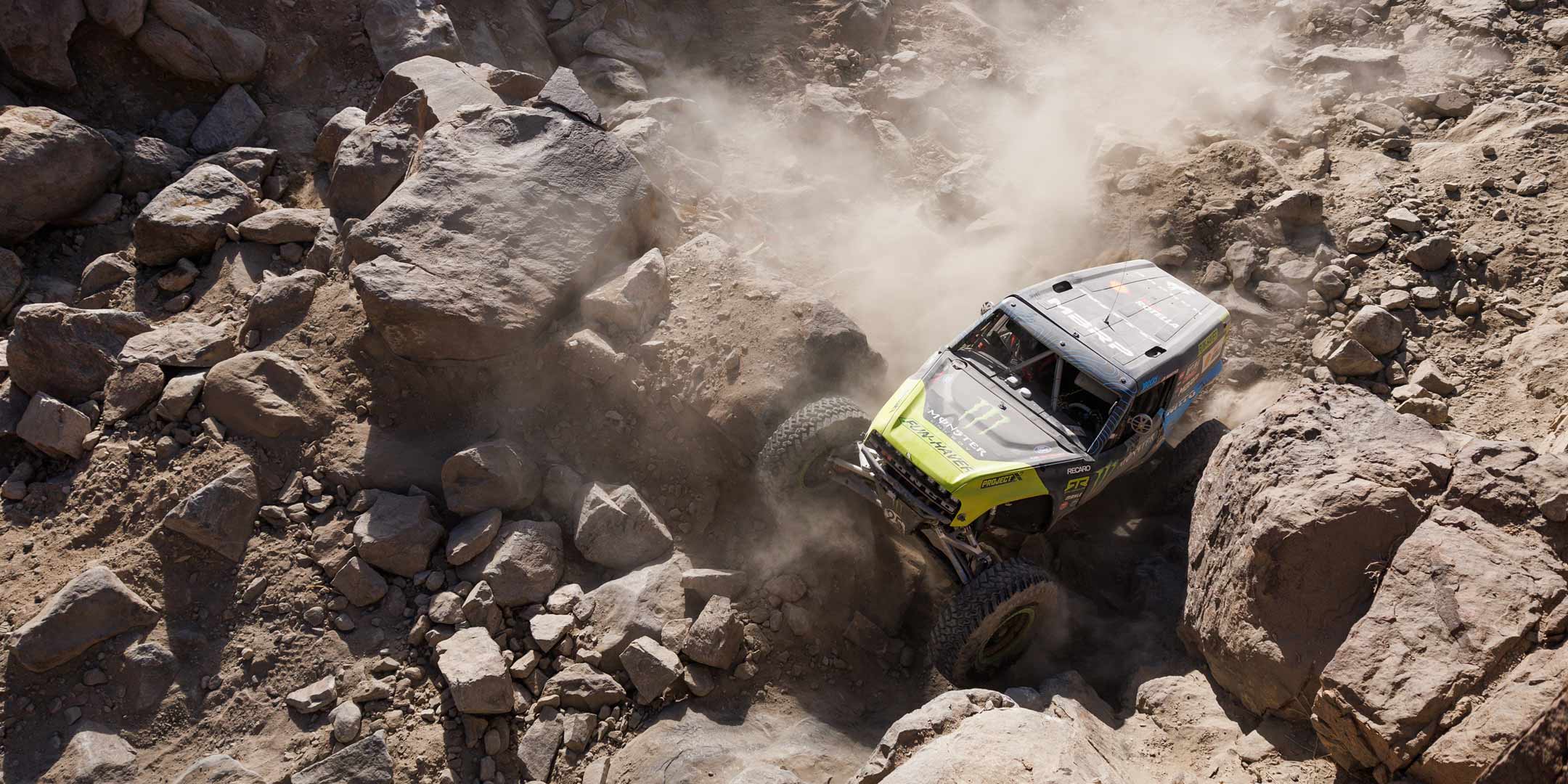 Fun-Haver Off-Road Parts
Engineered in the crucible of competition
Fun-Haver Off-Road is about enthusiast products engineered in the crucible of competition–so that you can get more off-road smiles per trail mile in your own Bronco® vehicle.